When you publish videos, you want them to rank high on the search engine platforms. This brings visibility to your content and ensures that it reaches the people. Google and Bing are prominent search engines that people often use to search their queries. It may be looking for tips on how to write a novel or symptoms of some deadly disease. Whatever the case may be, we all rush to Google to solve our problems. So how is it that we find appropriate content that is low on advertisements and high on content? Google has an algorithm that helps cater to users in a more efficient manner. They use precedents and plagiarism tools to recognize content that is original and non-redundant.
So how exactly can you ensure that your videos rank higher than others on platforms such as Google? The biggest tool that could help you in doing this would be search engine optimization or more commonly referred to as SEO. Video content has recently seen an increase in trends which is why the competition is immense. It is important for you to use SEO to rank higher and be more visible to your audience. The following tips will help you rank your videos better on Google:
---
1. Ensure that you add some value
This may be very common advice to you but it is extremely relevant. In this pool of data, there are too many videos on the internet and it is very unlikely that yours is the only one that discusses any topic. To ensure you don't get lost in this pool, it is important for you to add value to your content in order to enable yourself to stand apart from the rest. You should ensure that the quality of your videos is top-notch and make conversation with your audience. This is critical as it builds relationships with people and they anticipate more content from you.
---
Also Read – The Mechanism of Google Search Engine
---
2. Host the video to your domain
Sometimes people post videos and hope that their website ranks better on Google. In such cases, it is important to link the video to your website's domain. This is to prevent that Google does not redirect your audience elsewhere. Making new pages separately for each of your videos is recommended by Google as it makes indexing a lot easier. Also, provide links to your website in the description box of Youtube.
---
3. Work with keywords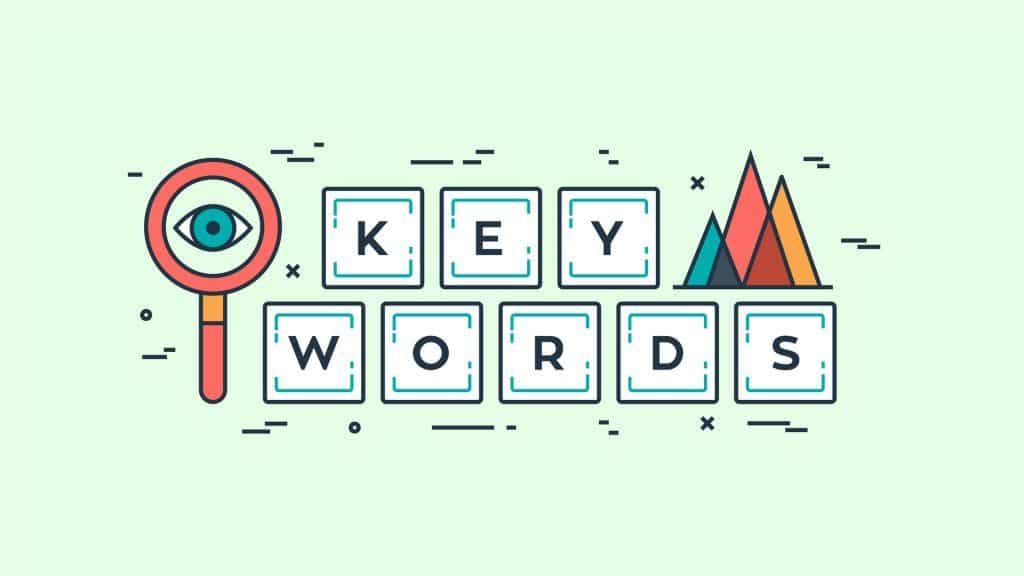 The importance of keywords is well-known in the world of SEO. Optimizing your keywords has more than one benefit. It draws the right kind of audience to your content and helps you gather views. Research is important for you to find the right word that will help your audience identify with the content that you have recently posted. Find the most accurate and interesting way to define your videos to attract viewers. You must experiment with various keywords but always keep in mind that these must definitely be relevant to the content you are posting. If the keywords are irrelevant, Google will find a way to reduce your rankings with the help of its algorithm.
---
Related Post On Google – How Does Google Deter Websites From Using Black Hat SEO Techniques?
---
4. Thumbnails can prove to be equally important
What is the first thing you notice about a video even before you actually watch it? Thumbnails give you a clear and precise idea as to what to expect in the video. They give away important details such as the quality of your video, whether it is animated or not and if it has all the qualities a viewer is looking for. This is why you must ensure you create and enticing and clear thumbnail for your viewers.
---
5. Ensure that users can share your content
It is important for the content creator to make videos that can be easily shared with the people they know. If you make offbeat videos which are of no particular use to most people, then the shares you receive will be less and that can lead to a considerable lower reach. The better the quality of your video, the more likely it is to be shared. This will also impact the stats of your blog or website. Shareable content is important for all websites to get views and reach a larger audience.
---
6. Video transcripts can save the day
Including a video transcript of the entire video can be very helpful if you want more viewership and a higher rank on Google. You can use some very useful keywords in the transcript and improve the rank your video holds. You can do this in two ways. The first being by inclusion in the audio part and the second being by including it in the description along with the entire HTML code.
---
Also explore – 9 reason why your adult website got penalized by Google?
---
7. Reuse video
Several times we need to reuse the videos that have already been posted and this comes handy when you aim at improving your ranking. By doing so, you basically extend the life of the video and the possible reach it could have on your audience. Along with promoting your videos, try linking them to other social networking websites such as Facebook. This will allow users to click on the video and reach the destination. It leads to an increase in your rankings. You can also create something creative to lead to your website. Clickable slides and pictures are good examples of redirecting your traffic to your own website. You simply enable people to access your website in a better manner.
---
8. Use the powers of social media
Social media is one of the most powerful tools the internet has to provide. Matters of concern spread like a wildfire by the simple usage of social media. Using these websites and apps will allow you to improve your rankings on Google. It diverts the right audience in your direction and allows them to interact with your content. Use social media to share your videos with people belonging to your niche. Paid promotions are also often helpful at improving your performance on the Google scoreboard.
Following these tips will help you perform better.
---
Recommended Reading – What Is Negative SEO And What Is Not?