When you own an adult blog, what is essential for you to is to drive traffic to your content. Note that it might take more than routine advertising to get the traffic. To start with, you need excellent content and SEO strategies for that.
We know that the content is most important because audiences look for the structure of your blog and how well your content connects to them. Let me tell you that the industry is very competitive and dynamic. So, it would be excellent if you always focus on being creative with your content. But, for now, we'll try to explore the strategies using Reddit that might be beneficial to drive more traffic to your content.
Let us briefly understand what Reddit is
Founded in 2005, Reddit is a multilingual social news platform that has become an excellent place to discover and share content across the internet. There are more than 234 million unique users on Reddit, and it is currently the 9thmost prominent site in the United States and the fourth most visited site. The platform calls itself the Frontpage of the Internet.
On Reddit, users submit their contents which can be upvoted or downvoted by other users depending upon if they liked the posts or not. The more the number of upvotes on a post, the more visibility it will get and attract more visitors to it.
Having said that, I can assure you that Reddit is one of the most intimidating social networks that exist because of many controversial communities. Still, it is an excellent source to generate traffic to your blog, especially the adult blog.
If you've never used Reddit before, you might be thinking that the platform could be challenging to operate. But, let me just remind you that it is the easiest one to use, and within a short time, you can get to know the entire potential of the site to generate traffic to your blog.
Here's how you can easily incorporate Reddit in your strategies to bring more traffic to your site:
One crucial thing that you must remember is that Reddit is a place where you can interact with people, and that's what makes it essential for driving traffic to a blog or site.
Reddit holds considerable marketing potential in it, which you indeed can utilize to attract more visitors to your blog. Let's explore:
Get acquainted with the Reddit norms- As a beginner, you are definitely required to get yourself acquitted with the platform first before going into the details of the strategy. Keep in mind that Reddit is more than just a simple website. So, you should understand all its rule before going ahead with Reddit.
Join Subreddits related to the adult niche- The first thing to start with is to join the subreddits related to your niche. Reddit has a treasure of subreddits where one can easily find a wide variety of fields to trigger discussions. The most popular subreddits where people show keen interest are often adult ones. So, you must find some best NSFW/ adult subreddits to join.
Here, I've created a list of subreddits that might be the best for you join:
/r/GoneWild
/r/NSFW
/r/NSFW_GIF
/r/Rule34
/r/WatchItForPlot
/r/Amateur
/r/Hentai
/r/pornvids
/r/cumsluts
/r/HoldTheMoan
/r/RealGirls
/r/BustyPetite
These subreddits are the most popular ones that receive millions of visits every day, and they can potentially send a considerable amount of visitors to your adult blog. You can also find some other subreddits of your interest by searching on Reddit, which are relatively more minor but can help promote your content.
Joining the subreddits is not enough; you must make sure that you have read all the rules related to that subreddit. The reason is that you are required to follow the rules, else your content might get removed, or even you can get yourself banned permanently from Reddit in the worse scenario.
Engage yourself in the threads- Once you have joined the subreddits and read all the rules stated, it is the correct time to engage yourself in the threads by replying to the other Redditors and upvoting their content.
Note that it is always essential to make other users acquainted with your presence before sharing your content to a new subreddit. It is one of the most essential steps because it will help build trust in you, and thus, other creditors will appreciate your content.
Engaging yourself in a thread means that you should interact with other's posts in a way that would be appreciated by other Redditors. For example, you can share your experience related to that content. This is an excellent way through which people will know you and will try to interact with your content as well.
Build trust by posting non-promotional content- Now, when you have engaged yourself with other threads, it is the right time to post on your own. So, now you are required to build trust by posting unique topic threads. But, always keep in mind that excessive self-promotion should always be avoided.
Your first post should be such that it shouldn't turn off the other Redditors and should bring a lot of engagement. You can search for the post in your particular subreddit with the maximum engagement, and then you can also post with some similar content ideas. Posting something similar is a strategy to prove your authenticity in that subreddit, and the people will be more interested in the content as well.
Apply for the moderator- Although this step is optional, it is always advisable that you apply to be the moderator in the particular subreddit because it will give you enough leverage when you correctly use the title.
Being a moderator will add more authenticity and authority in the eyes of other people, and your posts will be less likely to get removed by other moderators.
Start promoting your own content- It is always essential to promote your content strategically for driving traffic to your blog. Keep in mind that you must promote the content sparingly so that you should avoid pushing for a direct sale of your work. It would be best to work strategically to advertise and promote your blog without explicitly providing the link.
For instance, you can promote your content with the links in the comment section instead of the original post. In this way, your content will not be taken down. Remember that you should never try to be pushy to get someone to read/view your content.
Reddit is indeed not the main driver of the traffic to your adult blog, but you should never overlook it as a source of traffic. If these tips, as mentioned earlier, are used accurately, then it will indeed allow you to engage the communities that are actively interested in the adult niche.
Tips for posting website link of your adult blog on Reddit
You may have many different ways to post the link to your adult blog on Reddit to drive a considerable amount of traffic to the blog. But you should always need to be careful enough because the community hate spam, and your account can be permanently banned by the moderators if they find something suspicious.
Note that Reddit has a spam filter that itself filters the spam content. So the best possible way to start with your content is to post some hot pictures from your blog. Always make sure that you do not provide the link to your website on your own.
Instead, provide the link when someone asks you for that in the comments. Once you get enough upvotes, people will start asking for the source of the image and then only you should provide the link to your blog.
Well, if you don't find it smart enough, I have another excellent idea for you. You can use a picture with a watermark on any porn website. Now, you aren't required to post that image on your website; instead, you can use Imgur to post that image and to add the link to your post.
Also, there are some subreddits that might allow you to post direct links to your adult blog. But, make sure that your content is of high quality and without any annoying advertisements.
Also Read: WHY SOCIAL MEDIA HATES ADULT CONTENT
Try to engage naturally with Reddit
Reddit is actually just like any other social media platform that works best when you use it to interact with other Redditors. Talking about joining the subreddits, you should join them even irrelevant to your interests.
Always make sure that your content is not promotional; instead, interact with people by commenting on other posts, and you will see that people will follow you if they find your comment insightful. Here, building trust is most important. If other Redditors trust you, then only they will visit your posts.
Another important point is here is that name your Reddit handle the same as that of the pen name of your adult blog. Also, you can even link your blog to your profile, but make sure you don't hurry things.
By engaging naturally, I mean is, you should take your time on Reddit by interacting naturally with other Redditors and then only share your own content. You can also gradually ask your followers to share your content further. Now, it doesn't mean that you start spamming or requesting others to spam; it's strictly against Reddit's policy. But, what you can do is politely ask them to share if they enjoy your content.
Consider starting your own Subreddit
This is again an optional step but certainly has the potential to increase your reach. No doubt that starting your own subreddit will offer you a lot of extra work, but it will also provide you with the advantage to set your own rules. To reduce your workload, you can always bring in some moderators.
Trust me, not all people consider starting their subreddits, and this can be undoubtedly helpful to get more traffic to your adult blog. But, make sure you have enough followers before starting a subreddit because you need high engagement to keep it running.
Additional tips for driving traffic to your blog
Don't forget to identify the top keywords that have significant search volume because every SEO strategy is incomplete without keywords.
Note that your audience is more precisely looking for niche content and not generic content. So, make sure that you explore all the niche-oriented categories and use a combination of pictures and videos in your content.
Try to understand the traffic potential of your site, and you can use available web intelligence tools for this purpose.
Closing Remarks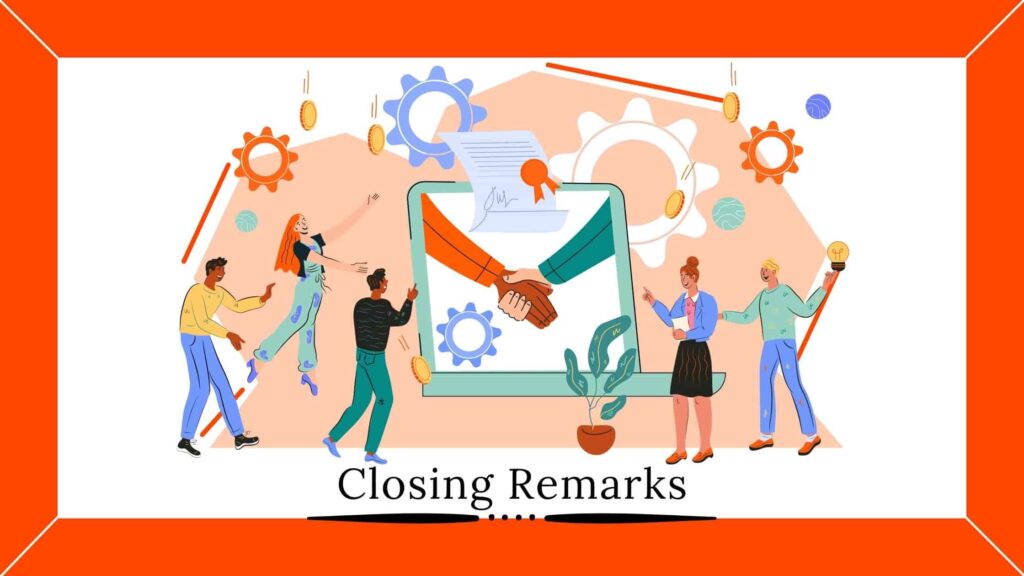 Using Reddit to attract visitors is not as easy as people would think. Many bloggers try to gain traffic through Reddit but often end up getting their accounts permanently banned from the platform. Reddit has strict policies to shoot you down if they find your content as spam.
Also, you should always keep in mind that you do not directly promote your content on Reddit. Reddit is indeed an excellent platform to attract traffic to your blog if done carefully and strategically.
Be patient with your approach because it takes patience to see the results, but I can assure you that the tolerance would be worth it. Always try to interact with other creators as much as you can because it will actively increase your reach and will help build trust in your content. Trust me, Reddit is undoubtedly the most fantastic platform when it comes to driving traffic to the adult blog, and you can even make money out of it.
When you start getting new traffic to your blog, you must encourage your visitors to stay on your blog. In a nutshell, finding traffic isn't enough; you are required to turn those visitors into the loyal ones who keep on returning to your blog. To help you with that, I suggest you provide your social media links to your blog and even create a newsletter for your blog.
Also Read: SHORT GUIDE ON STARTING AN ADULT BLOG