Google considers hundreds of factors before ranking an adult website on its searches. If you lose your SEO rankings, then all your hard work and money goes to waste. A fall in rankings can be due to various reasons, and is a sign that you should recheck your SEO strategy and correct the mistakes.
Here are 8 most common factors that can hurt your website's rankings
1. Your website's design is outdated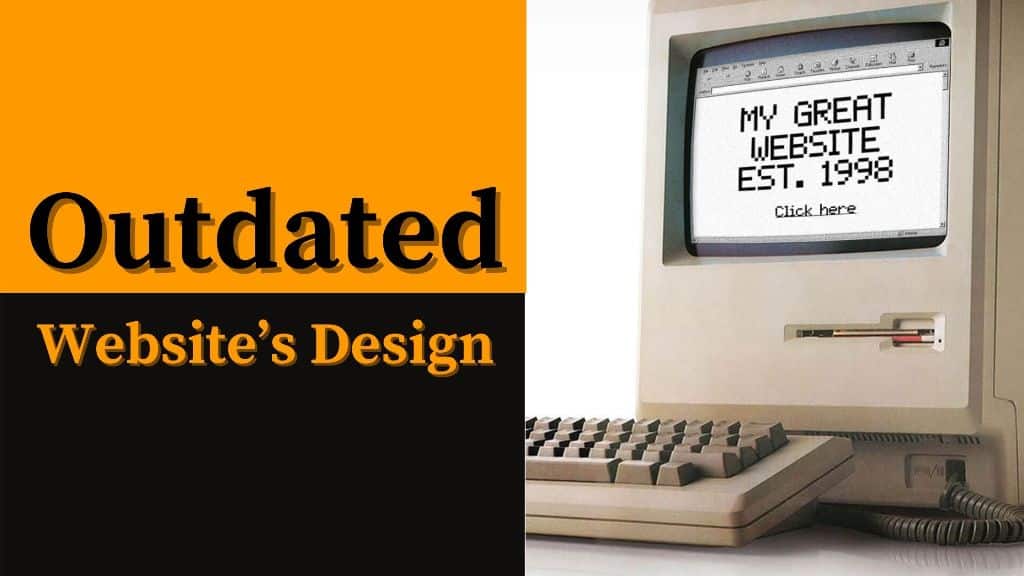 One of the most common mistakes made by companies is not updating or maintaining their website design and framework to the modern trends, standards, and expectations. If your website was created five years ago, or more then, you should probably consider redoing the design to keep up with the current standards. After a few years, websites are not able to meet the latest search engine optimization guidelines because of the out-of-date features and design. Websites with a brochure-like static design don't encourage organic search or adjust smoothly to regular modifications of search engines, algorithms, and customer satisfaction. If your website was created with systems like Flash, then search engines like Google might not register or recognize it since they can't file the content in it.
It is advised that you redesign your website according to the modern demands, expectations, and standards. Also, make sure that your new design is according to the search engine optimization best practices. At present, search engine guidelines recommend mobile friendly websites that include high quality pictures along with fresh up-to-date content. The content should be relevant to the target audience, and the services and products should be under market demand. An adult website with good written pictorial content will definitely help you in getting noticed by search engine platforms.
Also Read: Building Adult Websites Using WordPress
2. Purchasing mobile-friendly links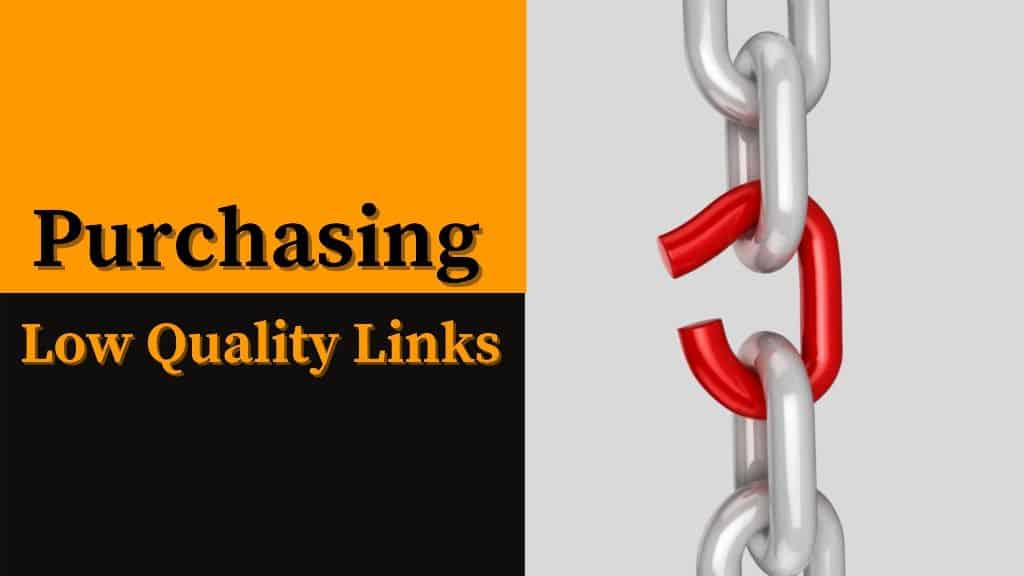 Thousands of sites online will try and convince you to spend on getting droves of other websites to link to yours. Many companies use this strategy and purchase low-quality links to manipulate their website's page rank.
On sites like Fiverr, people can buy links and pay $5 for various links that direct viewers to your website. Do you ever wonder what are these sites that will link your website? If they are relevant to your industry, or if it is reputable? We strongly recommend never buying cheap backlinks from sources like Fiverr.
It is good for SEO if you use trusted and well-known websites to publish links that direct viewers to your website. However, if Google discovers that you are purchasing and paying for backlinks, it will devalue your website and it will lose its authority.
It is advised that you don't resort to such ways. Don't purchase cheap links, and don't get involved with networks that sell links and share your articles and posts on random sites. Such methods will have a negative impact on the rankings of your adult website.
Recommended Reading: How To Do Link Building-The Right Way
3. Your adult website is not mobile optimized
You might have often come across many websites while surfing on your phone. Websites that welcome you with small photos with no real way to search what you are looking for have not enabled mobile optimization. This mistake is common among small business websites. Nowadays, mobile users look for a minimalistic and simplified business website that is easy to navigate. The business website should have all the company's contact information at the front and center. Since most customers are now moving to phones, the expectations of a mobile website are also increasing.
If you haven't created a mobile-friendly website or if your website is not mobile responsive, it is time to invest in web designing. Take Google's mobile-friendly test to know how mobile-friendly your adult site is. When you take the mobile-friendly test, Google will immediately suggest changes to implement in your site. Ask your developer to work on these suggestions or make your site completely responsive. By making it completely responsive, your users will be able to navigate your website, irrespective of the device they are using.
4. Posting irrelevant content
While you are creating your website, make sure that it includes only the necessary information relevant to your niche, industry, and business.
Google appreciates user experience, and if your customers are satisfied, then Google's AI will notice it and reward your site accordingly. This is why while creating content for your website, make sure that you stick to your niche.
Think about your niche and what the average user is looking for, place yourself in your customer's shoes to create relevant content. This strategy might help you get ranked for key terms.
5. Not optimized for local search
If you are a local business, you'd want customers to find and locate your website. Search engines make changes to help consumers find services that are nearest to their location. This includes details about the local businesses that offer the products and services they are looking for.
This tip is highly relevant for local sex stores, movie rental businesses and massage services, etc.
6. Publishing duplicate content
According to Google, duplicate content refers to the considerable amount of content that completely matches or is similar to content published on other pages.
If you plagiarized or picked content up from other sites, it can majorly affect your site rankings and not in the way that you might prefer.
Use a plagiarism tool like Copyscape or a Site audit tool to recognize and identify duplicate content in your posts. Once you notice what content is duplicated, eliminate that content or replace it with something original.
Also explore about: Low-Cost Content Marketing for SEO
7. Overuse of keywords
Overuse of keywords or keyword stuffing will be quickly identified by search engines. Repeating the same keywords several times, not because it is relevant to the content but because you want to be recognized by search engine pages is a bad idea.
It will discourage your audience from reading content on your page and decrease the reading time of your website. It will also signal the search engines that you are trying to hack your way and manipulate their algorithms.
8. Violating copyright
Violating copyright knowingly or unknowingly is a big mistake. Your rankings will sink if you keep receiving a ton of copyright removal notices. Sites with a high number of DMCA removal notices usually appear lower in search engine results. To identify copyright violations on your website, visit the Google transparency report. Enter the URL of your website in the report to view the number of copyright removal notices filed against your websites. Don't worry, you can fix this mistake by removing the pages that include copyright violation and make sure that this doesn't happen in the future. Keep in mind that copyright violations can happen in any form of audio, text, video, or image. It is advised that you adopt a strict content policy that denies the publication of copyright material on your website. Also, keep a check on the transparency report so that you don't invite any notices against your website.
You can delegate the task of creating an effective SEO strategy for your website to adult SEO experts like us.
Contact us for a free website audit, or get a free proposal to recover your lost rankings.
Recommended Reading: How Do The Porn Websites Make Money